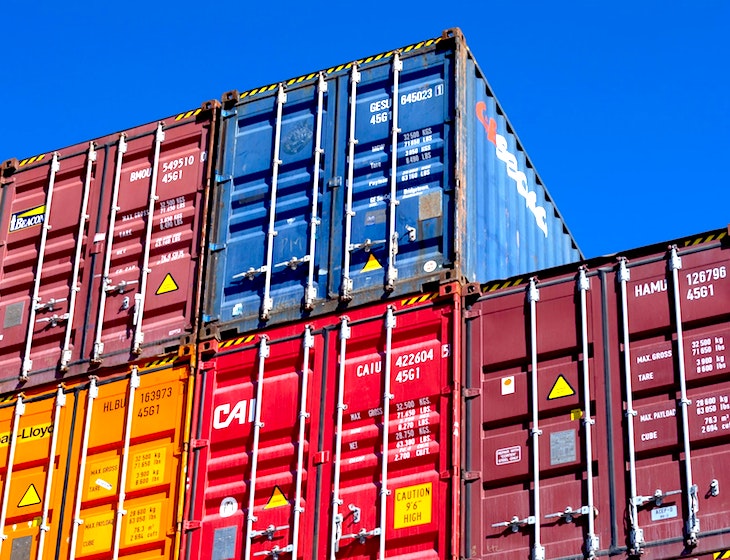 The recent worsening in the global shortage of container equipment is causing even greater problems for shipments from Asia and the Indian Sub Continent to the UK and Europe.
We recently released a news article that discussed how the movement of cargo from Asia and the Indian Sub Continent to Europe and the UK is being hampered by a perfect storm of record volumes, global congestion at ports and a dramatic shortage of equipment – all of which has stemmed from the impact of the pandemic. And with that has come record high freight rates and unavoidable shipment delays. The last few weeks has seen a worsening breakdown of the supply chain resulting from the unprecedented short supply of empty containers.
Factors Driving Container Shortages
Following the global lockdowns in Spring, demand for goods from Asia and the Indian Sub Continent across the western world has soared, leading to a significant jump in demand for container freight. In effect we saw the strongest increase in 40' container demand following one of the strongest decreases in demand ever. It is this dramatic demand shift that has led to the acute equipment shortages we are seeing today all around the world. 
Shipping lines have always had difficulty in getting containers in the right place when there are large swings in demand. The unprecedented swing experienced in 2020 has made it impossible for carriers to get empty containers back quickly enough to origin ports. The result being that now there are not enough empty containers available for loading in Asia. The situation has become so bad that a number of vessels are being forced to leave Asia without full loads because there is not enough equipment to be found.
Equipment Shortages Current Situation
The situation in equipment shortages in several places around the world has worsened in recent weeks, adding to the enormous pressure the industry is facing. We previously reported that empty 40 foot containers were currently in short supply, this has never been more so than now. To mitigate the shortage of 40 foot containers, 20 foot boxes have had to be used, the consequence of this is that both boxes are now in very short supply. Subsequently the supply of all equipment is insufficient across all of Asia and the Indian Sub Continent creating a historic challenge. 
Currently, all major carriers are coming up short on containers at Asian ports, especially in China, Vietnam, and India. The container shortages are particularly acute at the Chinese ports of Xiamen, Ningbo, Shanghai and Shenzhen. 
The scarcity of container equipment, which has negatively affected the main East to West trade lanes has now also spread to the intra-Asia trade. 
Knock On Effect To UK Shipments
Carriers are seemingly prioritising container equipment on the most lucrative routes. We are seeing this primarily on the transpacific eastbound lane, but also all routes from Asia to Australia, Africa and Latin America, Middle East and more.
Due to high demand in all markets exporting out of Asia a capacity injection that may perhaps usually be made in a more 'normal' year is not possible and so capacity is more or less fixed.  
Impact for Customers
All of the factors described are both creating unprecedented delays and significant additional costs. Transit times for shipments between Asia and Europe have been significantly impacted with a knock on effect to schedule reliability as a consequence. We are seeing almost every 4 weeks a slippage of 1 complete sailing from Asia to Europe (because of the 1-2 day delays running down the coast of China), which then reflects as a completely blank week, putting further pressure on the demand for capacity and equipment.  
Carriers are applying very restricted management of space and rates in all main trade lanes have soared to record high levels. Regrettably there is currently little clarity on when the situation will improve and we anticipate these challenges to the market will continue until well into 2021. 
We would like to inform our customers that PFE is working extremely diligently with the shipping lines to ensure that our customers' supply chains and capacity are protected. We do however expect the disruption to continue for as long as capacity and equipment shortages persist and expect to see further irregularities to service in the run up to the Chinese New Year in February. 
We would like to thank all of our customers once again for their understanding during this challenging period.