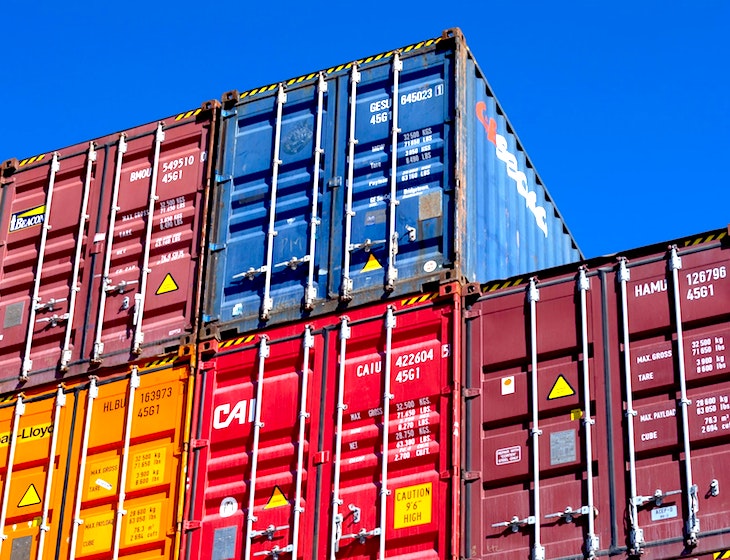 The Covid-19 outbreak in the Yantian port area in Shenzhen and nearby Guangzhou continues to cause significant delays to sailings and container equipment availability in China remains challenging. Here is a summary of this week's main industry news.
South China Port Issues Continue
The Covid outbreak in South China is continuing to cause disruption to planned sailings, on top of a market already challenged. Authorities have imposed prevention and restriction measures in the region which has resulted in tightened controls at ports including disinfection and quarantine measures. Carriers have responded to the disruptions by bypassing Yantian and nearby Shenzhen port Shekou, instead switching to call at Nansha port in Guangzhou or Hong Kong. This has had the knock-on effect of creating congestion in these ports too. The number of schedule changes and port omissions continues to challenge schedule reliability. Landside services are also being impacted with access across the region being restricted causing delays with the transportation of cargo by road. 
Last week we reported that the productivity rate of Yantian port had been reduced to 25% due to the response to the outbreak. We have heard that productivity is expected to rise to 40% next week showing signs of improvement. While it is good news that productivity is improving as more of the port's labour force return to work, there will be a significant accumulation of vessels to call. With a large number of vessels waiting to berth due to disruptions at the various ports, the backlog is not expected to be cleared until the end of July
Container Shortages Remain Acute
Equipment shortages at Asian ports has been exacerbated by a worrying drop in container availability in the effected ports in South China. There has been a reduction in incoming containers to Yantian, Shekou and Nansha as shipping lines miss port calls to avoid the congestion in the region.
Port Congestion at Origin Still a Challenge
Vessels arriving off schedule is having a ripple effect across Asia, affecting connections to ports in the Indian Sub-Continent and causing significant congestion. An area of persistent congestion is the major hub port of Colombo in Sri Lanka which is preventing the feeder network from working optimally and impacting shipments from the Indian Sub-Continent region, including Bangladesh. Chittagong port in Bangladesh is also experiencing congestion as a consequence of disruption from Colombo.
Shipping Industry a Barometer for the Global Economy
We are seeing oil prices continuing to rise which in turn increases the cost of production. This means that the price of manufacturing is also increasing and materials like steel are in short supply. Many industries are now facing shortages of materials and essential components as a consequence which impacts shipping, demand, supply and all the other levers of the global economy. The situation in the shipping industry is a leading indicator of the health of the global economy and it is expected that cost increases will ultimately be passed on to the consumer, possibly driving inflation.
Despite these challenges we would like to reassure our customers that we are working to limit the impact as much as possible. We will keep you updated of further developments as and when they happen. We would like to thank customers for their understanding at this challenging time.