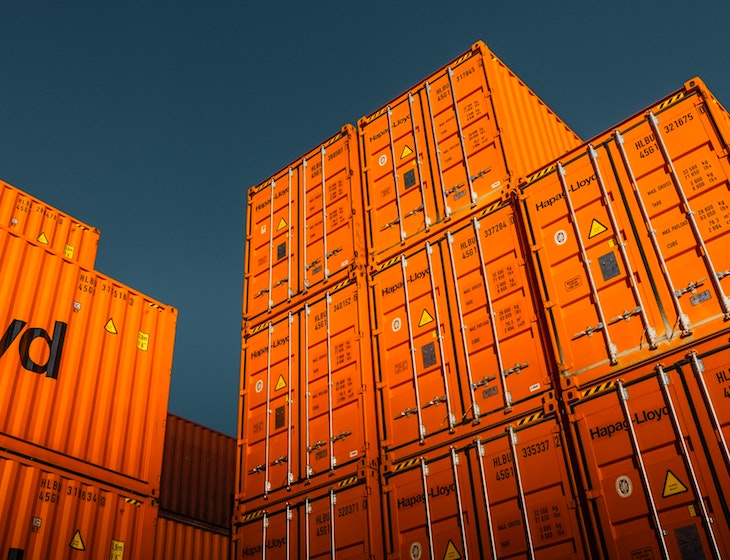 Vessel delays continue and schedule reliability remains low for Sea Freight services due to global Port congestion. Increasing congestion at the Port of Felixstowe results in the refusal of empty containers once again.
Port Congestion Continues to Disrupt Sea Freight Schedules
We have been updating customers regularly about the significant challenges experienced in the sea freight market. The current considerable delays remain acute with all areas of the supply chain affected, from disruption at sea ports across Asia and the Indian Subcontinent, along with congestion at EU, UK and US ports. The level of disruption means that low schedule reliability will continue for the remainder of this year. 
The strong peak season Christmas demand from retailers in Western economies continues to exceed supply. The availability of space is being made worse by congestion in almost every major port in the world driven primarily by lack of labour in the ports and a shortage of truck drivers to move containers away from the ports. Coupled with reduced productivity resulting from ongoing Covid-19 outbreaks, these factors are having a knock-on effect to schedule reliability. 
At origin, there are delays of up to six weeks across Asia and the Indian Sub-Continent. Persistent congestion at the major hub ports are preventing the intra-Asia feeder network from working optimally and impacting shipments from the entire region. For example, in Indonesia the congestion is delaying feeder vessels bringing cargo from Jakarta to Singapore. This is creating unavoidable delays in the movement of goods from Singapore to other Asian ports. 
European ports remain heavily congested due to port staff and HGV driver shortages. These factors have resulted in full inland terminals which are unable to accept new arrivals and an increasing number of ship diversions resulting in booking cancellations, due to the last-minute decisions by carriers to skip ports. 
Carriers are blanking sailings from China in an effort to meet schedules and improve their arrival times. It will take time for these measures to have a positive effect. While demand remains high and with inventories in the US and Europe needing replenishing after the Christmas period, we expect there will be a further rush in demand in the run up to Chinese New Year. 
Port of Felixstowe Congestion Continues
In the UK congestion at ports is increasing as we move further into the peak season. The Port of Felixstowe has been struggling to manage the increase in import volumes resulting from the Christmas demand from retailers for many weeks, and is still under severe stress. The congestion issues are the result of the number of uncollected empty containers growing landside, partly due to HGV driver shortages in the UK. The diversion of ships by carriers to other European hub ports has also contributed to the delays. When vessels do arrive at Felixstowe they are remaining in port for longer and we are experiencing slower discharge times which is having a knock-on effect on delivery times after arrival.
To mitigate this issue, the Port of Felixstowe will once again refuse some empty containers from today in an effort to clear the congestion backlog. As discussed previously, we expect that cycles of refusing empty container restitution will be used as a tool for managing congestion as we continue through peak season.