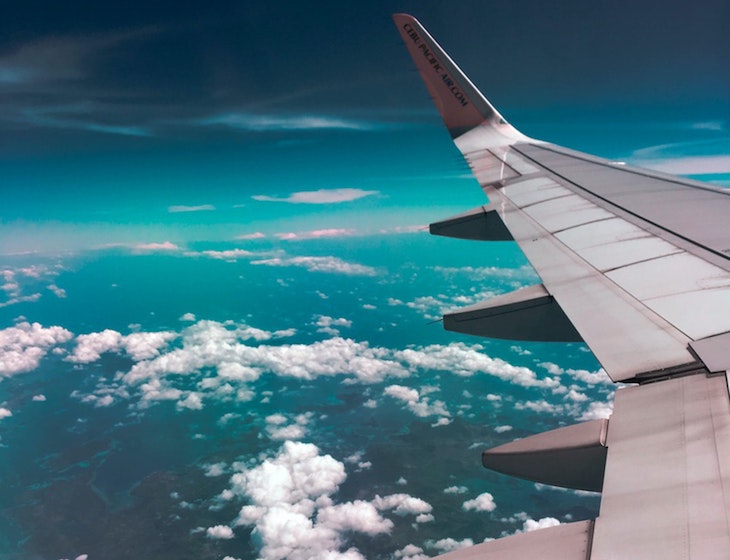 There has been a huge growth in cargo flight bookings in recent months to avoid the disruption occurring in sea freight transportation. We explain how PFE organises charter flights on behalf of its customers.
Problems in the sea freight market, including container shortages and very high rates have led to air freight being increasingly used instead. As a result there has been a huge growth in cargo flight bookings in Q1 this year to avoid the disruption occurring in sea freight transportation. 
Air freight is a popular choice for many of our customers as goods transported by air have the advantage of being taken to their final destination at high speed which is advantageous if the shipment is time sensitive. Charter flights are used when a larger volume of goods require shipment by air as the entire plane is chartered for a single air freight delivery. Charter flights also offer a higher level of security as goods are carefully controlled from collection at origin to delivery at their destination.
Process for Organising Charter Flights
PFE handles charter flights on behalf of our customers and provides a seamless, end-to-end, transport and distribution solution. This is a summary of the general steps that PFE takes to arrange shipment of goods via air freight charter flight services. 
PFE can handle all the checks and administration of the process as well as organising the physical transportation of goods, sorting and documentation via our global network of partner agents. Arrangements can be made as little as 1 day or 3 months before the flight is required.
Step 1 – Planning of shipment
When an enquiry comes in from a customer, PFE first has to understand the requirements for the charter flight. This includes timeframes and the dimensions and chargeable weight of the cargo. PFE is then able to calculate costs of different flight options from airlines and our agents at origin that will prepare the cargo for shipment and transportation.
PFE will review a number of possibilities and provide the customer with quote options dependent on customers requirements e.g. whether goods are needed to be collected from factories or whether they will be delivered to the airport. The customer reviews the options and accepts a contract between PFE, the customer and the airline.
The contract (also called the Airway Bill) complete with the cargo details, shipper and destination details, and flight schedule details are prepared and confirmed by both PFE, PFE's agent at origin and the airline.
Step 2 – Prepare shipment for export at origin
Once booking and details in the contract are agreed with our customers PFE then arranges for the cargo to be collected from the factory and transported to the warehouse terminal of the origin airport. Once the goods are received, they are labelled and cleared for export by customs officers, the process of which is managed by PFE. Custom officers inspect whether there are any anomalies in the cargo description, cargo weight, and measurements.
Our agent at origin will then load loose cartons of cargo into airline units and then load the cargo into the airplane fuselage. The airline carrier will then issue a confirmed Airway Bill as evidence of a contract of carriage.
The flight departs from the airport at origin to Heathrow Airport, UK. 
Step 3 – Receiving of cargo at UK destination
At Heathrow airport, the UK handling operator removes the cargo from hold. It is transferred to a high loader and then lowered and moved to the terminal warehouse for breaking down and sorting into pallets for road transportation. 
PFE arranges customs clearance, providing all the documentation required for customs to verify and inspect. A form of import duty and tax will be imposed on certain products based on its tariff code, and once paid, PFE then collects the goods from the handling agent. 
Step 4 – Delivery
Once the customs clearance procedure is complete, PFE's transportation team collects the cargo from Heathrow and then delivers it directly to the customer's warehouse anywhere in the UK.
__________________________________________________________________________________________________________
PFE provides charter flight service from India
Due to the delays and disruption experienced getting their shipments by sea to the UK towards the end of 2020, our customer asked for our help to transport urgently needed stock to the UK. Planning started to take place in October 2020 in preparation to transport the cargo to the UK in February 2021.
The equivalent of four containers worth of volume of our customer's cargo was collected from multiple factories in India. It was sorted, counted, batched and checked and then loaded into the airline units. We are one of the few companies that can load the units ourselves, within our own partner agent's warehouses and using our own agent's people. 
The chartered flight flew our customer's cargo direct from Chennai to Delhi for refueling, then straight to Heathrow. Once the cargo was unloaded from the plane, we cleared the goods through customs. The cargo was then distributed to warehouses within 24 hours of landing.
The goods departed from origin, were flown and delivered on schedule.
__________________________________________________________________________________________________________
PFE provides customers with a flexible service which offers protection when plans have to change at the last minute. On occasion planned flights can be impacted by many factors outside of air carriers' control. An example of this is the recent grounding all Boeing 777 aircraft resulting from the engine failure incident over Denver in February. Our charter flight from India used a Boeing 777, which could have caused us problems had it flown a few weeks later in the year. Unlike many charter brokers, at the time of contracting with the carrier, we always ensure we have several like-for-like aircraft options on hand; meaning you are covered should we ever need to source a different aircraft to unforeseen issues.
If you would like more information about our Air Freight services, including charter flights, please don't hesitate to contact Jacob Collins at [email protected] or 01753 278 020.