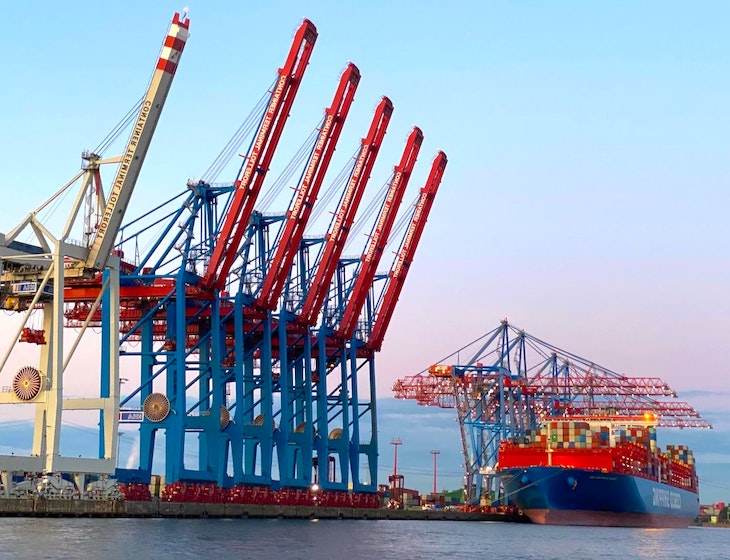 Shipments from the Indian Sub-Continent are facing major difficulties due to ongoing severe port congestion.  A new Covid-19 outbreak in China threatens supply chains and Air Freight services continue to be hampered by staff shortages.
Congestion Biting at Indian Sub-Continent Ports
We have been informing customers of the ongoing challenges in the Sea Freight market that have been challenging supply chains throughout 2021. The availability of capacity is still being constrained by severe congestion at ports worldwide with landside bottlenecks caused by pandemic-induced restrictions in port and haulage operations. These factors are leading to less reliable services, longer delays and dwell times.

Shipments from the Indian Sub-Continent are in particular facing major difficulties due to ongoing serious port congestion and a severe shortage of equipment. The bottlenecks in the area are impacting supply chains in neighbouring India and Bangladesh. A recent cyclone off the coast of Bangladesh has also exacerbated the situation, adding to the delays from the region. South East Asia is also experiencing container shortages and port congestion issues with similar, albeit not quite as severe, delays to shipments.
New Covid-19 Outbreak in China Threatens Supply Chains
More than 300,000 people have been tested for Coronavirus in a district in the port city of Ningbo, following an outbreak which was detected this week. Authorities in Zhenhai are imposing testing across the region after five people tested positive for Covid-19. At this point in time we are not clear on the full impact that the outbreak may have on factory production and transportation of goods. The measures imposed have yet to harm productivity at the port but may cause some disruption. We will keep customers updated with further news at the earliest opportunity.
Carriers Skip Calls at European Ports to Avoid Congestion
Congestion at the key North Europe hub ports, Antwerp, Hamburg and Rotterdam have significantly slowed down productivity of port operations forcing carriers to skip port calls as they seek to avoid congestion and restore schedule reliability. While a large number of blank sailings have been caused by the late arrival of ships at ports of origin, lack of port staff and HGV driver shortages have resulted in full inland terminals which are unable to accept new arrivals. As a result we are seeing an increasing number of ship diversions resulting in booking cancellations, due to the last-minute decisions by carriers to skip ports. 
The Port of Felixstowe, is also experiencing the cancellation of vessel calls as carriers seek to avoid the severe congestion of terminals, with many vessels being diverted into a number of ports in North Europe.
Air Freight Continues to be Hampered by Staff Shortages
Air freight services are still struggling with disruption at airports as a result of staff shortages and Covid-19 restrictions. With airline schedules and capacity constantly shifting, scheduling ground staff to ensure sufficient numbers of handlers to meet the arriving and departing aircraft is a significant problem. Handling delays as a result of staff shortages at Heathrow continue with slower than usual processing of shipments arriving at the airport. We are still experiencing cargo waiting at the airport for up to a week before being discharged. As such, customers should be aware that their cargo is unfortunately likely to incur delays.