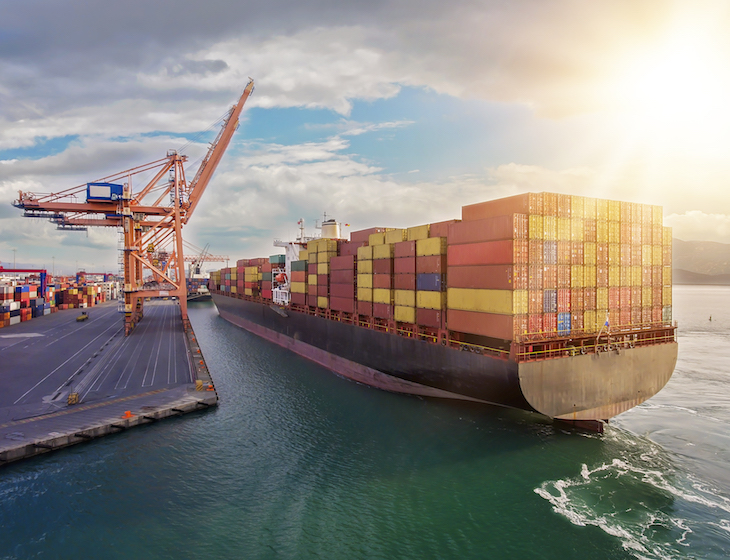 The impact of the Suez Canal blockage on the flow of container equipment and vessel capacity has kicked in this week, pushing freight rate indices up to record highs and worsening schedule reliability.
Shipping lines and ports are continuing to contend with the fallout from the Suez Canal blockage in March, with delayed ships leading to scheduling problems right across Asia and the Indian Sub Continent to Europe and the UK announced for the coming weeks. Container freight rates are at all-time highs as supply chain disruption, equipment shortages and limited vessel capacity have intensified.
In our update last week, we informed customers that the first vessels stuck in the Suez Canal had been arriving in European ports, resulting in further container equipment shortages, vessel delays and port congestion. The knock-on effects are now fully being felt with schedule reliability taking a further turn for the worse over the last week.
Issues resulting from congestion at ports at origin continues to be a challenge, in particular the port of Chittagong in Bangladesh where congestion is so severe now that vessels are waiting up to five days to berth. The port of Colombo in Sri Lanka is still experiencing congestion which is creating delays across other markets in the region such as India and Pakistan.
Equipment Availability Intensifies
The ongoing disrupted supply chains since 2020 have caused an immense shortage of container equipment in Asia and the Indian Sub Continent. The Suez delays have exacerbated the situation and equipment shortages are now at acute levels. The prioritisation of the return of empty containers at speed is causing more difficulties for European imports. We have been notified that the return of empty containers to Asia, in some cases, is being prioritised over European export cargo. We are hearing reports of vessels skipping port calls and off-loading containers at alternate ports all of which are aimed to speed up the return of empty containers to equipment-scarce Asian origin ports. 
The normalisation of the shipping industry is taking longer than expected. Strong demand for shipments from Asia and the Indian Sub Continent is being supported and heightened by consumers in western economies, particularly the US and the UK, as a result of these regions exiting pandemic lock-downs. As such, we expect equipment shortages at Asian ports to continue into June.
Rates on the Rise
Due to continuing strong demand and capacity constraints, sea freight rates have edged up to a new record high today. The Shanghai Containerised Freight Index (SCFI) is now at $9,260 / 40′, compared to $8,650 / 40' last week (an increase of $610 / 40′). This is the highest the Index has ever been – the previous high being $8,904 / 40' in January 2021. Spot rate levels in the market are now in excess of USD 10,000 for a 40 foot container and are likely to stay high while the intense competition for scarce vessel space and container equipment continues. 
Rates on other international services have also increased. The problems in the sea freight market have encouraged a shift from sea to air transportation in recent weeks, along with greater use of air charters as sea freight disruption and high prices continue. As a result, air freight rates have spiked to levels not seen since December 2020 mainly driven by strong demand for high-tech goods and COVID-19 related products, such as testing kits required for European countries.
Contingency Planning
Unfortunately the impact to global supply chains will continue to be felt for a number of weeks and possibly months to come. Available capacity and vessel utilisation are close to being maxed out as idle fleet is at record low levels. We anticipate that operational challenges are here to stay throughout the second quarter, ahead of the summer peak season.
Despite these challenges we would like to reassure our customers that we are working to limit the impact as much as possible. We are engaging closely with our partners to review the options for customers on a day-to-day basis. Our teams in Asia and UK are together trying to ensure we have all available contingencies ready.
We are able to arrange a variety of alternative logistics solutions including inter-modal and rail options as well as air freight or charter flights, depending on your requirements. Please get in touch with a member of the team if you would like to discuss alternative solutions to limit delays to your cargo.
We will keep you updated of further developments as and when they happen. We would like to thank customers for their understanding at this challenging time.