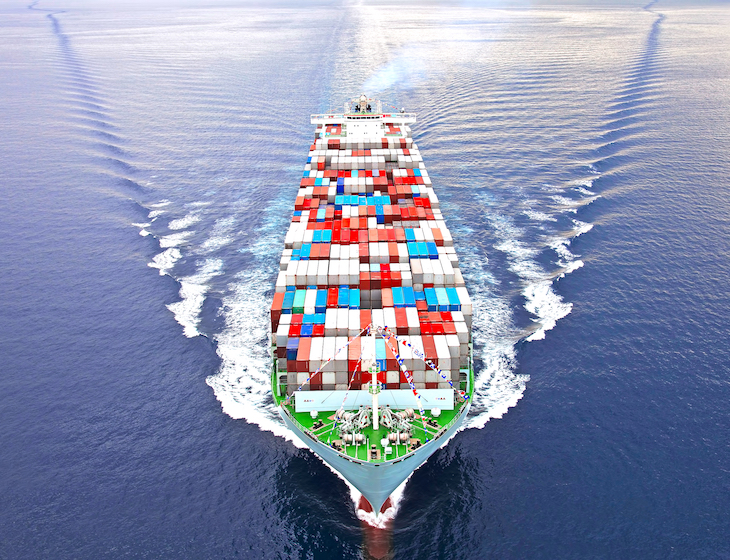 Workers at the Port of Felixstowe vote to go on strike in August. Dropping demand means further blanks sailings from China as carriers manage capacity. Industrial action causes disruption to UK rail freight.
Port Workers at Felixstowe Vote to Strike
Port workers have voted overwhelmingly to strike after rejecting a 5% pay rise offer from the Felixstowe Dock and Railway Company. The port workers union, Unite, has stated that this offer of pay would be a real-term pay cut with retail price inflation standing at 11.8%. The industrial action is planned for August, but no dates have been set as yet. 
The Port of Felixstowe is the UK's largest container port handling about 40% of containers entering and leaving the UK. Therefore the strikes, should they happen, will cause significant disruption to UK supply chains. The industrial action is likely to mean a standstill with vessels prevented from entering the port, and trucks unable to drop off or pick up goods. The impact of a stoppage is not yet known, but it is likely to result in European vessel rotation changes, resulting in longer transit times.
The Felixstowe dockers join a growing wave of workers at ports across the globe striking as a result of disputes about pay and working conditions. The recent industrial action at key hub ports in Germany and the US West Coast has exacerbated existing port congestion and increased port omissions and dwell times at the ports affected, all of which has hindered the usual movement of goods. 
We will update customers as soon as we have further information about the specifics of the industrial action at the Port of Felixstowe.
Blank Sailings Continue as Carriers Manage Capacity
The demand for goods from Asia is beginning to drop as we are starting to see the effect of inflationary pressures on consumer spending. With consumers adjusting their spending more towards travel and entertainment, we are expecting a quieter peak season this year. As a result, shipping lines are managing capacity by blanking sailing from China. The last two weeks has seen a number of omissions of vessels/services to Northern Europe from Asia which is considerably more than we have seen in previous years. We anticipate that the number of blank sailings will continue through the coming weeks or until the peak season builds later in the quarter.
Further Rail Strikes Planned for August
This week saw the RMT's UK-wide strike where 40,000 rail workers from 14 train operating companies took a stand after talks failed to resolve a dispute over pay. The strike caused the majority of rail services to grind to a halt. Train drivers from eight rail companies are also walking out tomorrow. There are further train strikes planned for August and are expected to take place on Saturday 13 August, Thursday 18 August and Saturday 20 August. With the majority of trains likely to be cancelled on these dates, the industrial action will pose challenges to UK rail freight services. During the industrial action, freight will once again be given priority over passengers, however some disruption to rail freight is inevitable.
Have You Registered For Your Government Gateway Account?
HMRC is closing its Customs Handling of Import and Export Freight (CHIEF) system from September 30th 2022. It is being replaced by the Customs Declaration Service (CDS) as the UK's new single customs platform. We have sent out a notice via DocuSign to advise what steps need to be taken to avoid delays. 
CLICK HERE to ensure you take action to ensure we can continue to clear your freight.