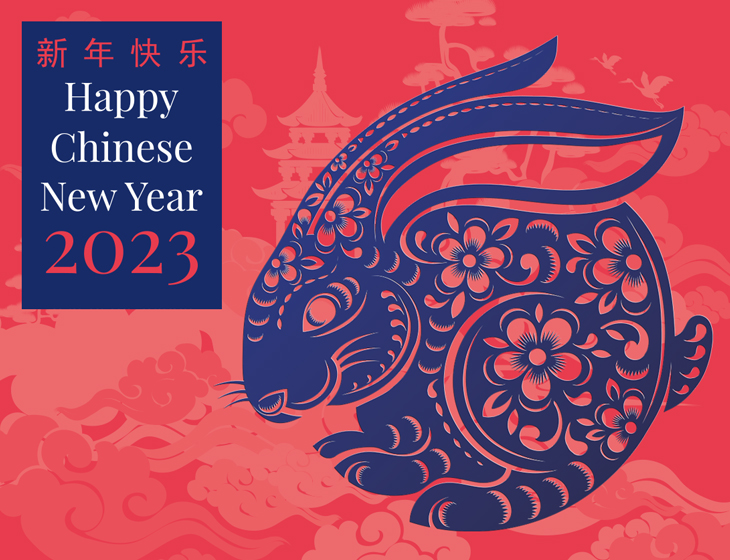 The Lunar New Year holiday brings closure to commerce in China for up to two weeks. Carriers blank an unprecedented number of sailings from Asia to Europe and the UK in the first two months of the year to manage low seasonal vessel utilisation during what is usually the peak season for sea freight.
Chinese New Year Brings Closures From 21st January
Chinese Lunar New Year celebrations will begin this weekend with the holiday continuing for up to two weeks. Over the festive period all factories and manufacturers will be shut completely, while ports and customs will operate with a skeleton staff. The reopening process will be gradual and some factories will not get back to full operations for up to a month. Customers should therefore be prepared for possible container delays and disruption as a result of the closures.
PFE's partner offices in China will be closed for the Chinese New Year holiday from 21st to 27th January 2023 and will resume work on 30th January.

PFE's partner offices in Hong Kong will be closed from 23rd to 27th January and will resume work on 30th January.
PFE's UK offices will remain open as usual.
Unprecedented Number of Sailings Blanked at the Start of 2023
Over the last few months we have been keeping customers updated on announcements from carriers about sailing omissions that they have deployed to balance capacity in their networks to match the reduction in demand. Shipping lines are blanking more sailings than ever before due to unprecedented low seasonal vessel utilisation during what is usually the peak season for sea freight. It has been reported that the vessel-sharing alliances have cancelled a huge 53 Asia to Europe sailings in the first seven weeks of this year, representing 27% of their original scheduled capacity.*
Carriers may decide to blank more sailings if demand is worse than expected after the Chinese New Year holiday. Analysts do not expect consumer demand in North Europe and the UK to recover until at least March so it is likely that a high number of blank sailings will continue throughout February and the remainder of Q1.
With capacity continually being withdrawn, we are experiencing potential challenges with schedules changing at the last minute. We will keep you updated with any news of impact to the movement of your cargo at the earliest opportunity.
*Source: The Loadstar

Further UK Rail Strikes Announced for February
Train drivers are to strike on 1 and 3 February after union bosses rejected a pay offer from rail companies. The industrial action is being taken in a long-running dispute over pay, job security and working conditions. The train drivers' union, Aslef, has called stoppages which will affect 15 rail companies. The RMT union, which also represents a few hundred train drivers, confirmed its members at 14 companies would also strike on the same dates in February. Freight will be given priority over passengers, however disruption to rail freight is inevitable.