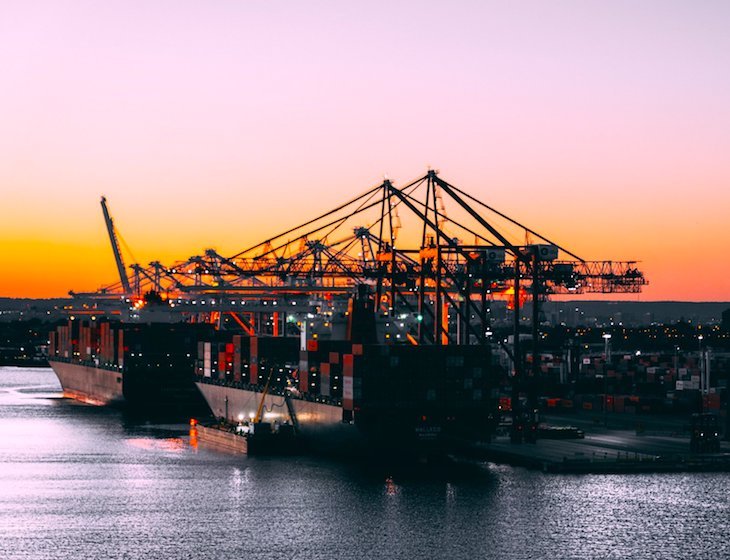 Last week we informed customers of how significant congestion occurring across the global supply chain is affecting operations both in Asia and the UK. With disruption and delays continuing, another recent consequence is the announcement by carriers of changes to surcharges.
Although space continues to be a challenge on Asia-to-Europe shipping lanes, somewhat disappointingly, there has been no immediate reaction from the carriers to inject more capacity into the market. The response from a number of shipping lines, as a consequence of congestion issues continuing, is the announcement of changes to their intermodal surcharges.
Additional Surcharges
The continued demand for space is driving unusually high rates for this time of year. Despite this, carriers are loading an additional Peak Season Surcharge as well as Port Congestion Surcharges for the UK's container ports, Felixstowe and Southampton, effective from 1 November 2020. 
Inland Cancellation Charges
Our customers will be aware that the UK haulage situation has become increasingly difficult over recent weeks, with congestion at ports and rail heads leading to delayed arrivals to delivery points. As a result Maersk has announced that any deliveries arriving within two hours of the allotted booking slot and not being accepted by the receiving warehouse will incur a full wasted journey charge. In this scenario the delivery would be rearranged for Maersk's next available slot. We must make customers aware that any detention costs incurred between planned delivery and the new slot will be charged for.
As we endeavour to arrange the majority of our deliveries via our own haulage contract arrangements, we would request in these very difficult times that your understanding and allowance is made for the issues that we are experiencing. We would like to ask our customers to work with us as flexibly as possible to help us mitigate delays resulting from port and health restrictions over this period of instability.
Click here

for latest Surcharges:
We would like to thank all of our customers once again for their understanding during this challenging period.