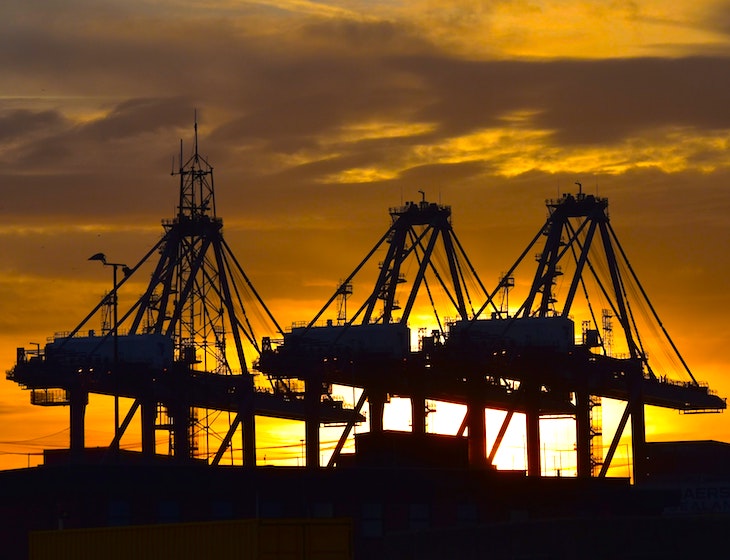 Congestion at ports, imbalance of container equipment and huge demand for space continues to challenge container shipments from Asia and the Indian Sub Continent to the UK and Europe. The effects of which are expected to continue until at least the Chinese New Year in February.
It has not been a happy start to the New Year as rates remain high and the challenges to the shipping industry continue. The issues that we reported last year that have been hampering the movement of cargo from Asia and the Indian Sub Continent to Europe and the UK are still being keenly felt. Record volumes, global congestion at ports and a chronic shortage of equipment – all of which has stemmed from the impact of the pandemic – have resulted in record high freight rates and unavoidable shipment delays.
Continuing Issues at Origin
Demand for exports remains high and therefore all vessels are full from Asia to Europe (and also from Asia to every other export market in the world). The situation regarding equipment shortages in several places globally remains a major challenge. Vessels are being forced to leave Asia without full loads because there is not enough equipment to be found. Currently, all major carriers are coming up short on containers at Asian ports, especially in China, Vietnam, and India. The container shortages are particularly acute at the Chinese ports of Xiamen, Ningbo, Shanghai and Shenzhen. 
We are seeing port congestion or disruption in almost every major port in the world, particularly those ports which are less automated. This continues to have a knock on effect to schedule reliability, putting further pressure on the demand for capacity and equipment. In addition there are increasing issues with labour shortages, resulting from factors including Covid-19, which is impacting terminal operations in multiple locations at origin and destinations around the world. 
Continuing Issues in UK
UK congestion is still severe. Felixstowe port in particular, which has been struggling to manage the increase in import volumes, is still under pressure. The situation has eased slightly with the period over the Christmas holidays enabling the major UK ports to catch up somewhat. However the congestion at the terminal and container yard is still resulting in cases of port omissions, 'cut and runs' and move count restrictions.
Given the current circumstances, carriers are continuing to pass on additional port congestion surcharges for the UK's container ports, Felixstowe and Southampton, to mitigate this issue.  
A more recent challenge are shortages in staff throughout the UK supply chain resulting from the surge in Coronavirus cases, particularly in the SouthEast of the country. The recent Covid-19 wave is having a direct impact on front line logistics such as truck drivers and warehouse staff, which is further adding to disruption.
Longer Term Outlook
With no clear visibility of a let up in demand in the short term, analysts are predicting congestion, delays, equipment shortages and high rates to possibly persist even past Chinese New Year (beginning on the 12th February) and into the second quarter of 2021.
However there may be a glimmer of hope on the horizon that congestion may have the opportunity to ease. It is being reported that carriers are currently scheduled to blank far fewer sailings than in previous years. Shipping lines are expected to provide more capacity out of Asia over the Chinese New Year holiday than in any other year to date. This suggests that they will use this time to help relieve the empty container imbalance.
We are hearing that factory workers will be allowed to travel earlier and in phases so as to better manage the mass movement of people over the Chinese New Year period and some factories will detain staff to ensure goods are finished and shipped.
The longer term view for 2021 is that demand will begin to slow down as consumption habits revert to more normal patterns. While there was a surge in exports in 2020 of PPE and work-from-home electronics, it is more likely that consumer spending will be more moderate for Asian exports this year, reducing some pressure on the supply chain. 
Impact for Customers
All of the factors described are significantly impacting transit times for shipments between Asia and Europe. Carriers are applying very restricted management of space and rates in all main trade lanes remain at record high levels. 
We would like to inform our customers that PFE is working extremely diligently with the shipping lines to ensure that our customers' supply chains and capacity are protected. We do however expect the disruption to continue for as long as capacity and equipment shortages persist and expect to see further irregularities to service in the run up to the Chinese New Year in February. 
We would like to thank all of our customers once again for their understanding during this challenging period.