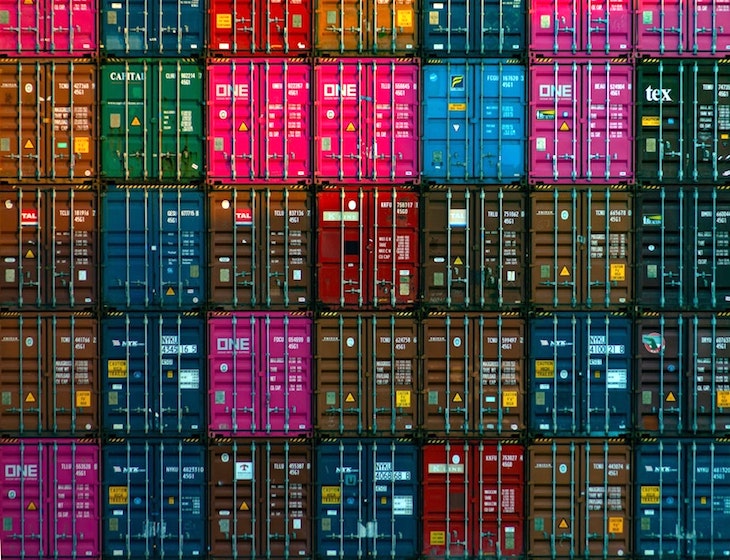 Chinese authorities appear to be moving to more of a 'living with Covid' stance as Covid restrictions are eased following mass protests. Blank sailings reach seasonal record highs as Carriers continue to manage capacity as a result of weaker demand.
China Appears to Ease Covid Restrictions
There has been much coverage in the news this last week of the mass protests in China after mounting frustrations with the zero-Covid policy merged with anger about the deaths of 10 people in a building fire in Xinjiang. There were widespread protests across various cities, which have since subsided amid a heavy police presence. In recent days Chinese officials have begun to loosen restrictions, by shortening quarantines and making other changes. On Wednesday lockdowns across 11 districts in Guangzhou were eased; on Thursday, 24 districts in Shanghai designated as "high risk" were released from lockdown measures, despite both cities reporting rising cases. In a further potential loosening of restrictions, China may soon allow some people who test positive for Covid to quarantine at home instead of being taken away to quarantine facilities. 
The easing of restrictions comes as positive news, although there are still a number of restrictions in place for the time being. At the present time, none of the areas with restrictions imposed are having any significantly detrimental impact on supply chains. We are not seeing any significant impact on cargo flows. There may be challenges with trucking into and out of the areas which have travel restrictions imposed, but at the present time we are not seeing any significant delays.
Quiet End of Year Prompts Carriers to Continue to Omit Sailings 
Carriers are blanking more sailings than ever before as seasonal vessel utilisation hits new lows, with the usual Christmas or Chinese New Year peak season not materialising. The quiet end-of-year shipping season, as a result of the continued weakening demand for cargo, has resulted in carriers omitting further sailings with the aim of balancing capacity. 
Usually we would expect to see a very busy January ahead of Chinese New Year, but indications are that we won't see the usual spike in demand this year. As Chinese New Year in 2023 falls earlier than usual on 22 January, we expect carriers will continue to manage capacity by blanking further sailings in December and into the New Year. 
With capacity continually being withdrawn, we are experiencing potential challenges with schedules changing at the last minute. We will keep customers updated with any news of impact to the movement of cargo at the earliest opportunity.
More Rail Strikes in Run up to Christmas Planned
Further train strikes have been announced by the Rail, Maritime and Transport (RMT) union. The walk-outs, by more than 40,000 train workers over four days in December (13th,14th,16th,17th), are likely to cause severe travel disruption over the festive period as the transport system is struck by wide scale industrial action. The rail strikes are likely to bring the network to a halt and may have a knock-on effect with roads expected to be busier on the days affected. As we've seen with previous rail strikes, freight will be given priority over passengers, however some disruption to rail freight is inevitable.
Truck Workers in South Korea Issued an Order to Return to Work
Striking truck drivers in South Korea have been causing major disruption across the country's supply chain including threatening to blockade the ports. The strike risks disruptions of key exports such as computer chips and automobiles. On Tuesday this week, South Korea's government issued an order for the thousands of truck drivers who have been on strike to return to work. The decision came after the government failed to reach a deal with unions in talks on Monday, marking the first time a South Korean administration issued an order to force striking transport workers back to their jobs.